Hey there fellow bloggers! I hope everyone had a great holiday!!! My Blogged Life is ending 2013 by linking up with to some Social Sunday fun!!!!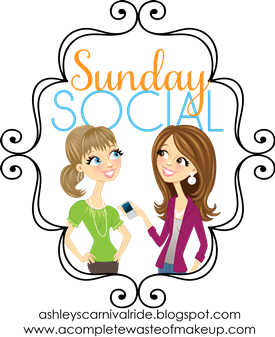 Lets start by connecting! Follow me on

Bloglovin

' and I will make sure to do the same :)
This Weeks Questions:


1. What is the best New Years Eve you've ever had?
I am sure there are a couple top contenders in this, but the only one I specifically can remember is when Josh and I had all of our close friends over to our apartment.
2. Are you doing anything for NYE this year and if so what?
After having Roman, NYE has been just another day. This is absolutely ok with me though. I just can't recover from those horrible hangovers as quick as I used to! We will probably do some random Pinterest inspired craft of some sort and be in bed before the ball drops, haha.

3. Name a book we should all read come January?
I have been seriously slack on my book reading this year so I asked this to my sister in law who said "Tenth of December" by George Saunders. So add it to your to-read list, and I will add it to mine!
4. What are your new years resolutions?


Have a healthier lifestyle,
Wake up every morning knowing it will be a good day.
Not stress about the little things.
Next Weeks Questions:
1. Do you plan to change any of your eating habits in the new year?
2. Any workout tips to get us back in shape after the Holidays?
3. What is your favorite thing you did over the Holidays?
4. What is something you hope that you accomplish in 2014 that you did not in 2013?
5. Name 3 things happening this year you are excited about and why.